Remodelling the Barn
Our derelict outbuildings were desperately needing attention! The roofs leaked, the walls were crumbling and dangerous.
It's a nice shaded spot so we decided to make the end bit into a potting shed and the rest into a garden.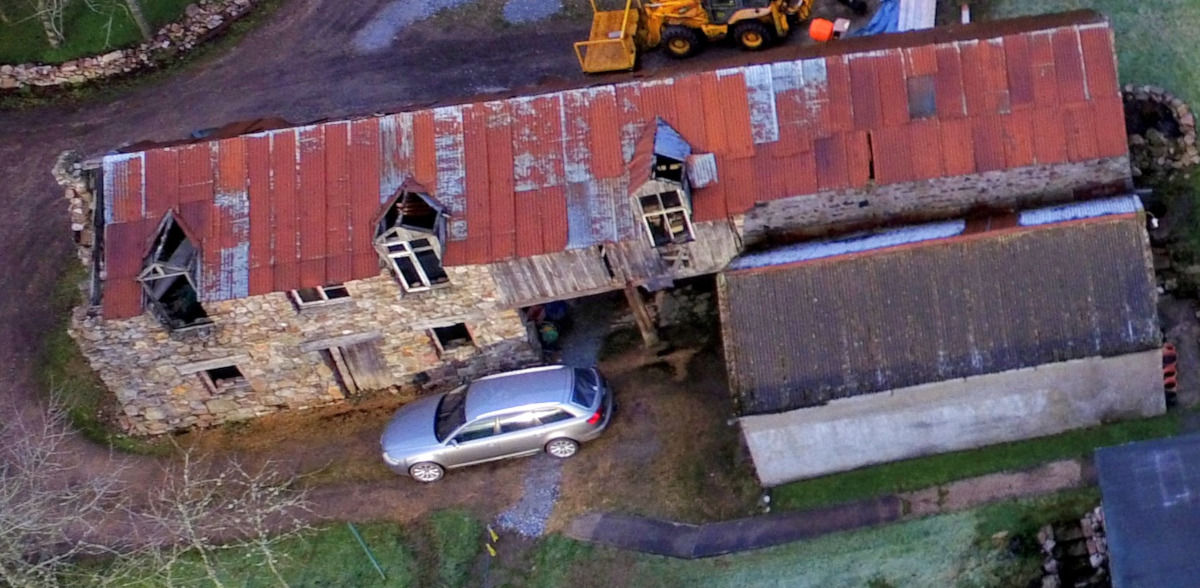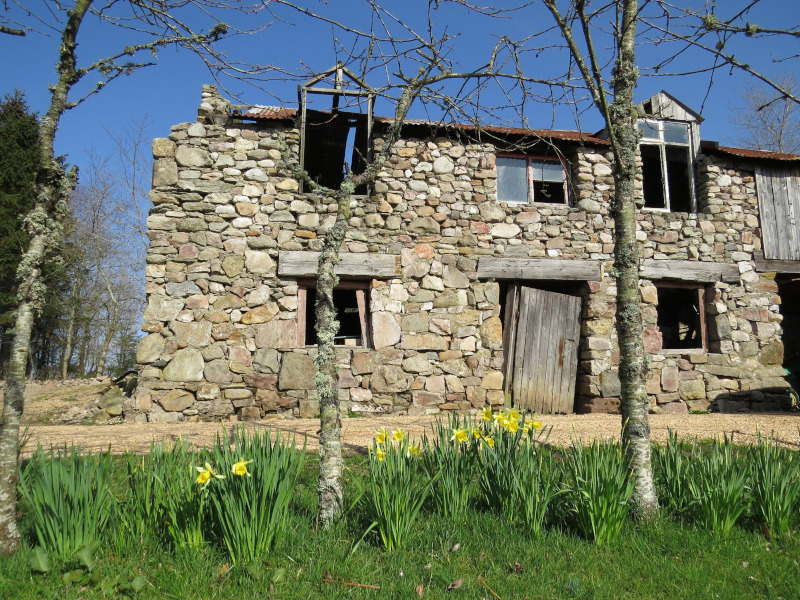 First step, demolish the garage.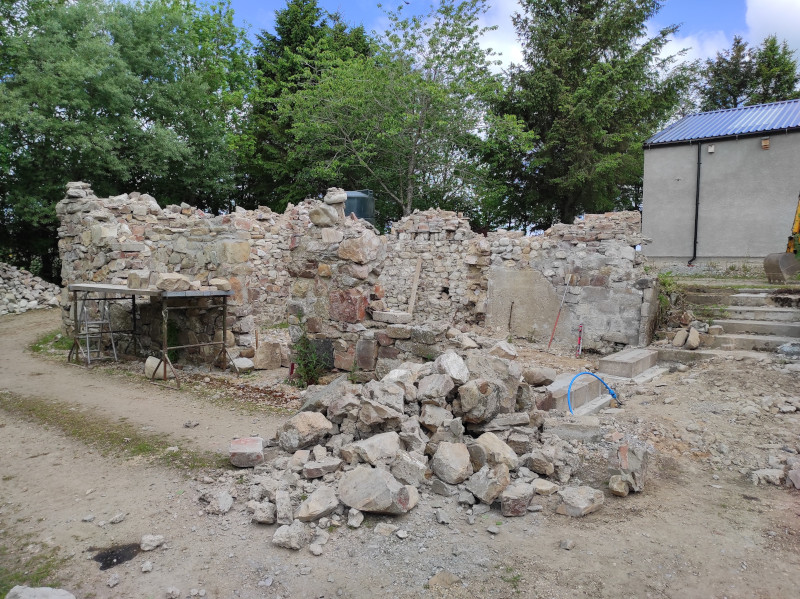 Starting to remove the old roof sheets.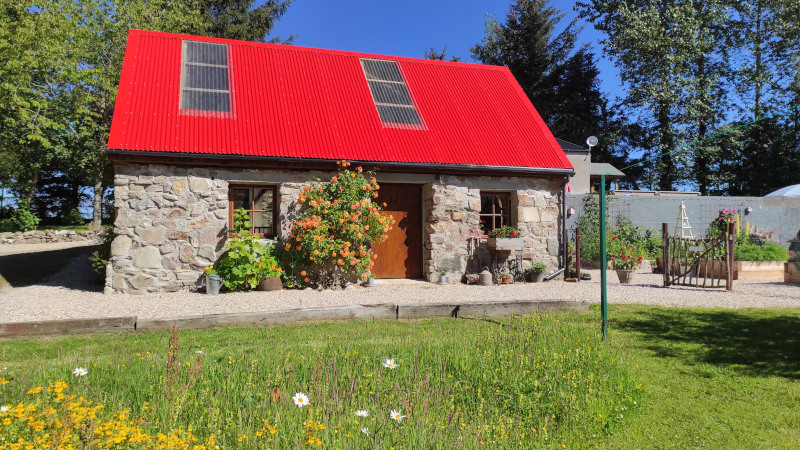 This will be rebuilt to make the potting shed.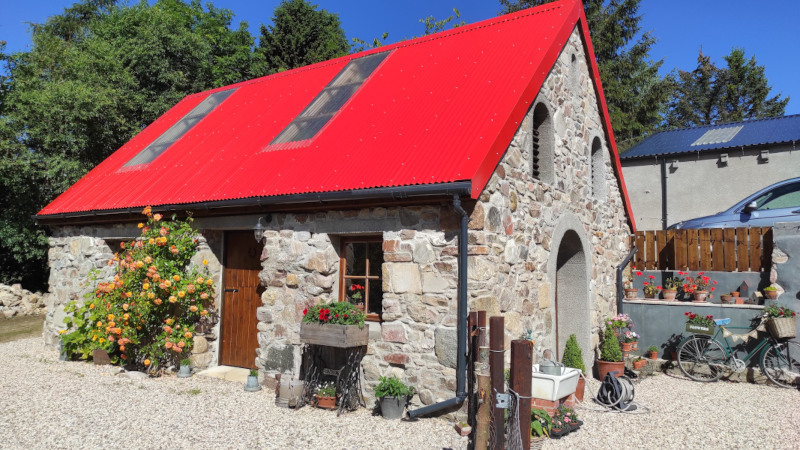 Building the gable end of the potting shed.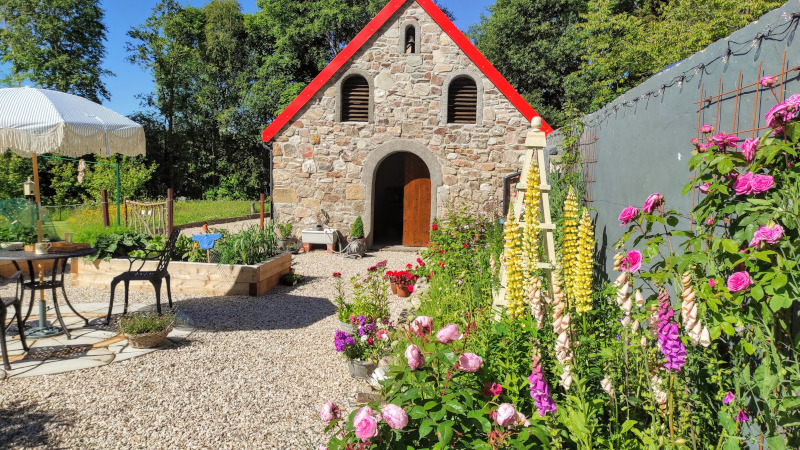 Roof sheets going on. Still to finish arches.
Copyright © John Gelling, 2000 - 2022. All rights reserved.